October 7, 2020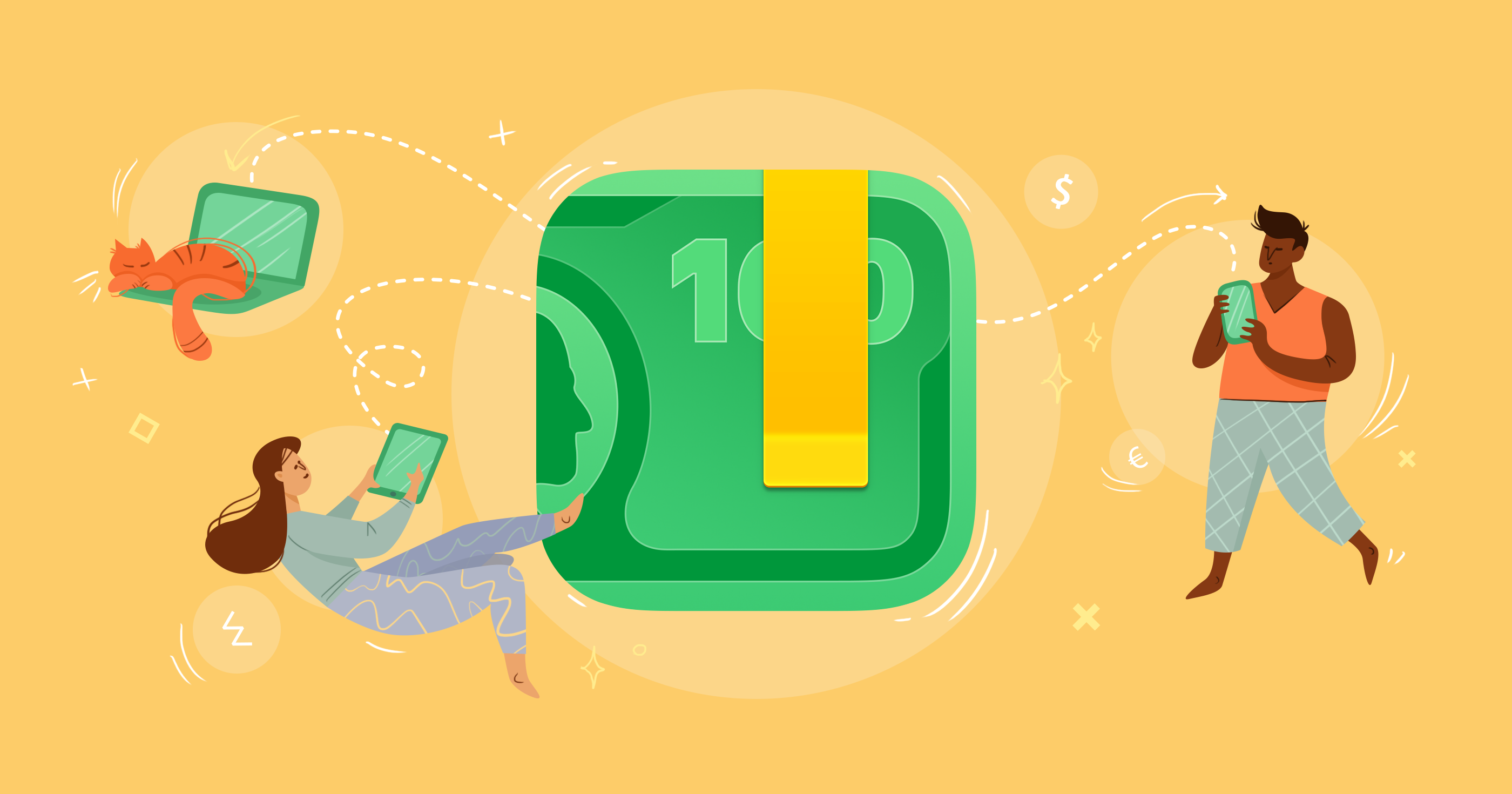 We know, it has been long overdue but we wanted to make it right so we took our time! Say hello to Money 6! When we say Money leveled up – we mean it, because it just grew from a personal finance tool, to a family finance powerhouse!
One of the most popularly requested features – Shared Accounts – is finally here, and we think it's amazing! While definitely not the first in the market to deliver such a feature, our approach is unique from the rest of the competition. Most of competing products compromise by sharing all or nothing, while Money lets you share individual accounts and keep private things private with as many different people as you like.
Investors and stock market aficionados will appreciate the switch to a new investment data provider: Money now uses Yahoo! Finance for downloading an unmatched amount of stocks quickly and reliably! All this, of course, is made possible by the new and vastly improved database format and sync framework. While it could take a while to migrate your data if you are upgrading from Money 5 and had a massive database, it will be smoother and quicker than ever – even shared accounts work pretty much in real time! We are really proud of what we've done!
The update also contains some visual tweaks, which are most apparent in Money for iOS (*cough* dark mode! *cough*). The new Overview window greets you when you launch the app – you will see the essential information from your Reports, Budget, and Scheduler, as well as the usual accounts list – all updated to look the part under the new App Design Guidelines for iOS14.
Many of you may be asking – "what about my previous purchases?". Worry not, for Money 6 continues offering the same premium services as the previous version and purchases made in the previous version are carried over into the new one! No more excuses for not sticking to your financial goals!