February 21, 2022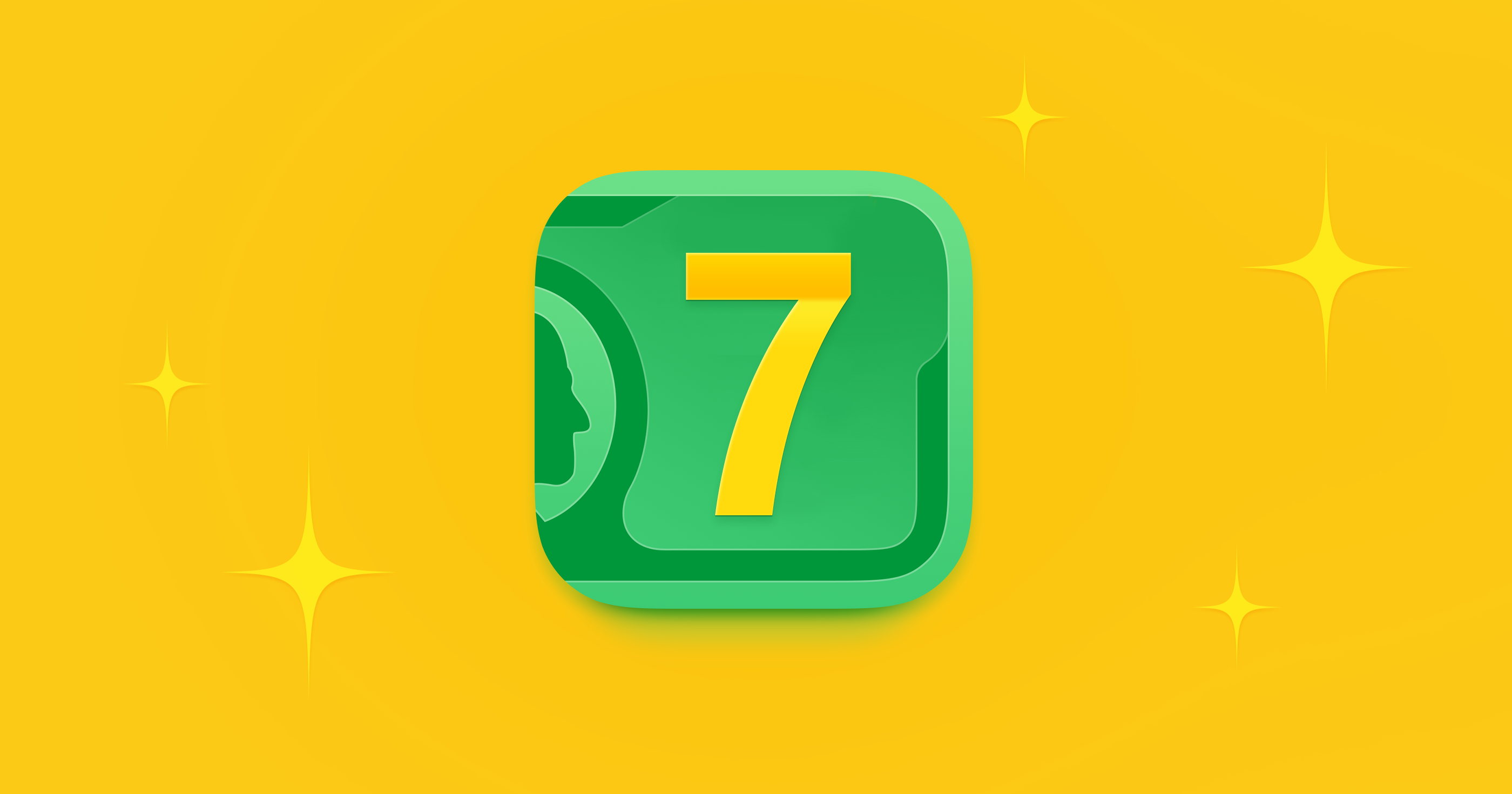 Doesn't quite roll off the tongue, does it? Let's try another way: Money 7! Much better! And we think you got the hint by now: the new Money 7 is available! Check out the App Store to download/update!
Why update, you ask? Because it's awesome! But if you're not convinced yet, let us give you more details. The biggest piece of news is the addition of Open Banking (PSD2) support, meaning that Money will now greatly expand its offering of Connected Accounts for European banks! Then, we took to our to-do list and fixed lots of bugs reported by our users over time, and proceeded to add new features with the "if it ain't broke, don't fix it" attitude. That's why you'll notice just subtle visual changes in the Mac version (except maybe for the gorgeous new transaction information popover. Go look at it, we'll wait!) but it's packing a lot more firepower under the hood that will make processing and syncing larger databases much more fluid.
"That's it?" you might want to say, but hold on to your hats – we're just getting started. Remember how you always wanted to get your latest transactions from the bank but had to go to your Mac to do it? Well, no more. Money for iOS/iPadOS is getting its own Connected Accounts support! And it's not falling back: it supports all the same connections from Money for Mac including the Open Banking ones! What's even better, transactions are now downloaded automatically at regular intervals when Money is open – so no more manual checking! Money will also learn from the changes to downloaded transactions and with time it should learn the changes you make to your imported transactions and proceed doing the heavy lifting for you.
Money for iOS/iPadOS is also getting full-featured account reconciliation as well as the popularly-demanded quick actions. You can now swipe transactions left and right to uncover the actions available for them. If it were a race, Money for mobile made amazing strides to catch up to its older sibling on a Mac, and we will not be stopping here! In a way it feels that we're still only getting started with what we want Money to be, so there are a lot of great things coming in the future!
We've talked a lot about Money, now let's talk about… money. Owners of Money Standard from previous versions are still getting everything they paid for: unlimited use of the app sans Connected Accounts. Premium features on Money for iOS work under the same single Money Premium plan, so Premium subscribers don't need to do anything else, only enjoy the convenience of Money available on more devices than before!